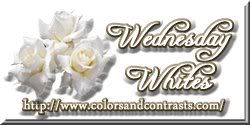 We had this Ginataang Bilo-bilo last time.
Ingredients:
Glutinous rice flour
Coconut milk
Boiled and cooked sago
Saba bananas
Cassava
Coconut
Sugar
Water
Directions:
In mixing bowl add the glutinous rice flour and half a cup of water. Mash using hand until well blended and dough like. Make a small round shape rice balls and set aside.
Boil coconut milk and cup of water in big pot. Add the cassava,coconut and bananas. Stir occasionally while simmering on medium heat until tender.
When it's tender add the rice balls and sugar to sweeten. Stir and simmer for few minutes or until rice balls are cooked.
Lastly, add the cooked sago. Stir occasionally and simmer for few more minutes.
Serve.